Voor elk product waar de tag 'Motiflow'-tag aan gekoppeld is, kan je naast een eigen beeld ook kiezen uit de motiflow databank met duizenden patronen. Deze patronen worden ontwikkeld door een enthousiaste groep van creatieve ontwerpers. Ontdek de vele vormen, details en kleuren in de patronen.
Werkwijze
Kies een product met motiflow tag (bv. door categorie 'motiflow' te selecteren of in de zoekbalk 'motiflow' in te voeren). Selecteer het product en kies bij ontwerp voor "Patroon kiezen". In de winkelmand zal dan een link staan naar de motiflow databank, waar u een patroon kan kiezen.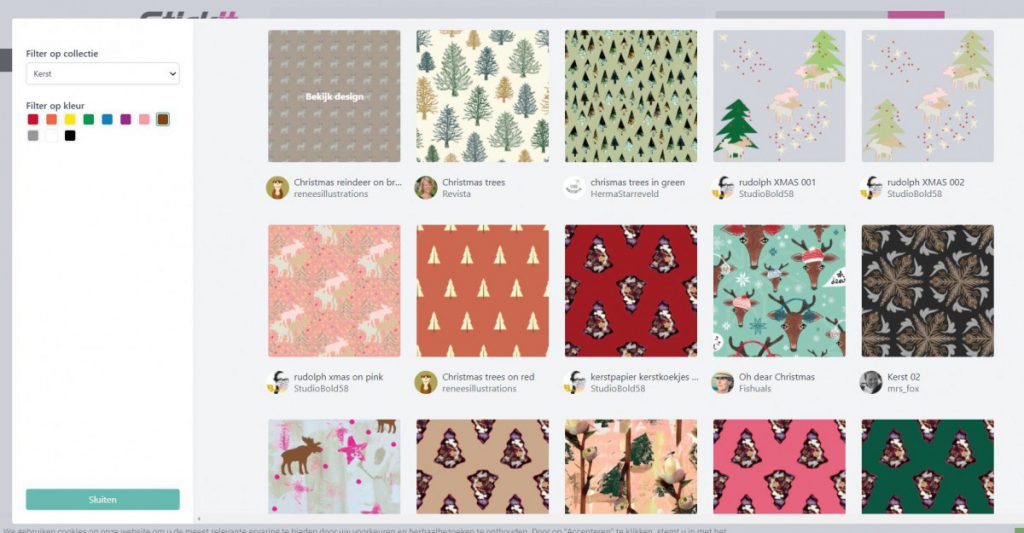 Neem alvast een kijkje in de motiflow databank.
Tip: Omdat er duizenden patronen zijn is het niet altijd gemakkelijk om een patroon opnieuw terug te vinden in de uploadzone (link in winkelmand waar u patroon kunt uploaden). Noteer het id-nummer van een patroon dat u gevonden hebt in de motiflow databank. U kunt dan bij de bestelling dit id-nummer vermelden in het veld "extra informatie" bij het plaatsen van de bestelling. U hoeft in dit geval het uploaden via de link, niet te gebruiken. Na plaatsen van de bestellingen sturen we altijd nog een mail met een voorbeeld van het door u gekozen patroon. U kunt dit dan nog eens controleren en bevestigen of wijzigen.